Women's Initiative

Mission Statement
The Women's Initiative focuses on sharing the voices of women from Palestine, Israel and the global Jewish diaspora. Vital insights and successes of women in these communities are often suppressed or lost in conversations and political decisions. The Women's Initiative provides a platform for them to be heard and supported. We value the perspectives of women from all social and political spheres: activists, academics, culture builders, politicians, and grassroots workers.
By centering these voices the Women's Initiative opens the door to new perceptions and innovative solutions. It strives to deconstruct assumptions, challenge outdated narratives, and seeks to infuse hope into unresolved, on-the-ground conditions.
Women have rich experiences and achievements in all walks of life. We will be shining a light on them.
---
Save the date and stay tuned for
our first two Women's Initiative events
.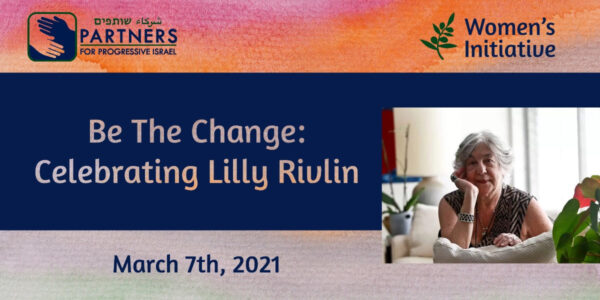 2018-08-28T11:56:17+00:00
July 7th, 2016|

2021-03-01T22:09:58+00:00
January 6th, 2016|

2015-08-17T17:46:17+00:00
August 17th, 2015|
If you'd like to be on our mailing list, please sign up below.