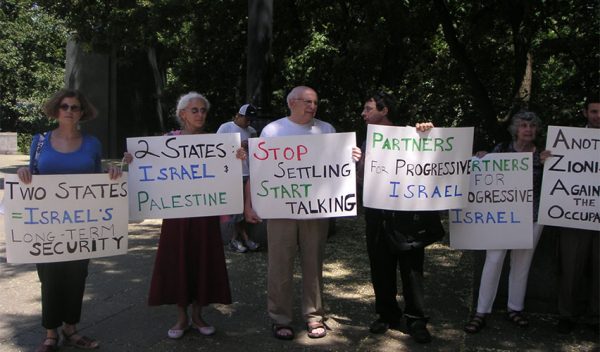 Mission
Partners for Progressive Israel is dedicated to the achievement of a durable, secure and just peace between Israel and its neighbors as well as building a more understanding in supports the insurance of civil rights, equality and social justice, for all Israel's inhabitants. and peace for Israel. It seeks to deepen American Jews' understanding of the complexities of Israeli society in order to enhance their advocacy for a progressive Israel.
Partners for Progressive Israel advances its goals by:
Linking with progressive Israelis and Israeli organizations to advance awareness education and build awareness in support of joint ideals and values, and to build partnerships between American Jews and their Israeli counterparts so as to help make Israeli a beacon of progressive values;

Building alliances with other American Working within frameworks of Jewish organizations to promote views and inform Jewish leaders;

Expressing views and sharing ideas through publications, social media, the Partners PI web site, and public events; our flagship publication is our online monthly magazine with all original articles;

Programming events for the American Jewish community, including: Organizing ongoing programs including an annual Symposia in Israel bringing together Americans Jews, and Europeans with Israeli and Palestinian activists and leaders to build understandings and personal relationships; monthly Conversations via telephone and online with key Israeli and Palestinian leaders; in-person talks by Israeli and Palestinian change agents.