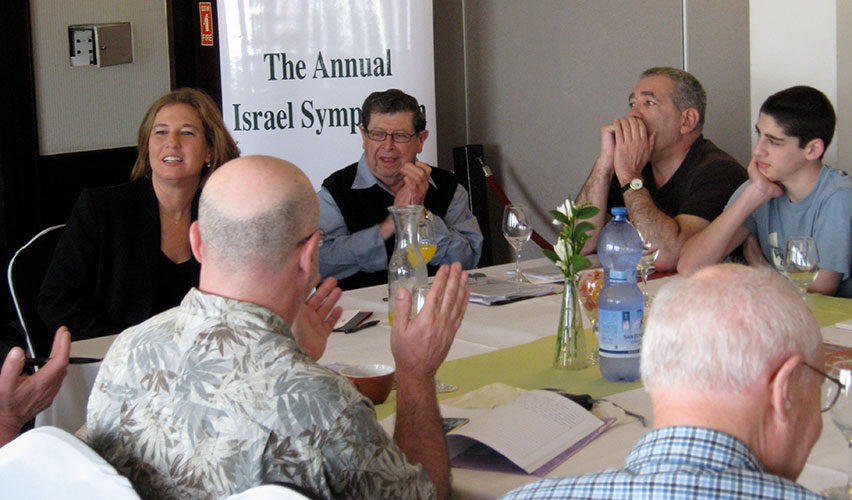 Israel Symposium
This was a fabulous trip. The depth and range of the presentations left us so much better informed than almost any non-Israeli not totally immersed in Israeli politics and society. I am really grateful. — David Rush
Since its founding, the Israel Symposium has been the cornerstone of the organization. This annual trip to Israel was the creation of our founder, Harold Shapiro. Harold wanted all those committed to a just Israel to experience meeting key Israeli and Palestinian political figures as well as leaders of NGOs dedicated to a peace and human rights. He wanted participants to become better informed through this first-hand experience. Most of all, he wanted participants to come away from the tour with an eagerness to stay active in their support of a progressive Israel.
Get to know Israeli as well as Palestinian society. Dialogue with Knesset members and other politicians. Learn about the organizations that are working in the areas of human and civil rights, social justice, environment, religious pluralism and peace. Discuss the issues with journalists. Ask Palestinian and Israeli activists how you can help. This intense week-long guided tour provides a unique experience of Israel society and progressive politics.
It was a once–in–a–lifetime opportunity to see Israel as I had never seen it before, to meet the best that Israeli society has to offer, and to wrestle with how each and every one of us might make our own contribution to the legacy of peace, justice and human rights which we all believe is Israel's ultimate destiny.- Rabbi Steven Carr Reuben
2019 ISRAEL SYMPOSIUM
We are pleased to announce that the next Israel Symposium will be held on November 16-23, 2019.
| Double Room | Single Room |
| --- | --- |
| $3,200 | $3,800 |