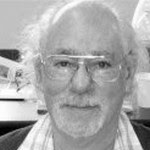 While there were some very troubling phenomena this summer, I must say that I have some serious problems with this article. First of all, I should note that I do not know Mairav Zonszein, who apparently, like some of her other colleagues at +972– with all due respect and appreciation for the valuable work that they do– belongs to what is usually called the radical peace camp, rather than the mainstream peace camp.
I want to say these things, not in order of importance:
1) I don't like her comment that "The vilification of
the few Israelis
[my emphasis] who don't subscribe to right-wing doctrines is not new." What she means is the few Israelis who think like her in the radical peace camp. The many hundreds of thousands (probably millions) who support Meretz, the Labor Party, Hatnua, and most of the supporters of Yesh Atid– not to speak of Hadash and the Arab parties– are many more than just "a few Israelis" who don't subscribe to right-wing doctrines.
2) She talks about very troubling phenomena that happened in July, in an article published on September 27th. Therefore, no mention of the fact that there were two much larger demonstrations held at Rabin Square in late July and August, protected by the police, with 5-10,000 participants. No mention of the fact that every night for 70 nights (!) the Bereaved Parents Forum organized an open Peace Square in the plaza in front of the Tel Aviv Cinematheque, always with a guest speaker, criticizing and talking about the implications of the war. On the last night on the initiative (a week ago
Saturday
night), 108 Palestinians came from the West Bank to speak with Israelis in discussion circles about their feelings. And at the end, Gila Almagor was one of the speakers at the closing session. And no one dared criticize or attack the project.
3) She criticizes "The Israeli peace camp — which remains obsessively focused on stopping settlement expansion and pursuing the ever elusive two state solution…" What exactly is the alternative that she is proposing?
4) And finally, I don't understand what she is trying to say in her closing paragraph:
Israelis increasingly seem unwilling to listen to criticism, even when it comes from within their own family. Not only are they not willing to listen, they are trying to silence it before it can even be voiced. With a family like that, I would rather be considered one of "them."
Is she detaching herself from Israeli society — giving up the struggle? I agree with many of the comments in Noah Efron's critique of Mairav's article in Ha'aretz.

Palestine-Israel Journal