Yesterday the lives of ten families changed forever. Four people were murdered and six injured in a terrorist attack in Tel Aviv. People who simply wanted to hang out and relax. In split seconds of horror, they became news. I send condolences to the families of the victims. Few know what they are going through right now. I wish a fast and easy recovery to the wounded, and believes that the state will do everything in its power to help them.
What a dreadful evening.
For months Israel has been facing a wave of terror that refuses to fade. On such occasions it's easy to say there is "no hope" and speak of "the need for deterrence." This indeed is what the government is doing. But I do not think we can afford to bury our heads in the sand and hope the terrorism wave will pass just because we suppressed the Palestinian population even further. We cannot continue managing the conflict, carefully controlling the flames, without forcing more Israeli families to pay a terrible price. If we continue down the same road, we will continue arriving at that place. It is difficult to speak of a peace process after such a terrible event, but eventually we'll have to sit down and talk peace. Because what we have right now is not the best we can achieve. Neither is it good enough. Too many families paid a too hefty a price too many times. We cannot ask more families to pay this price.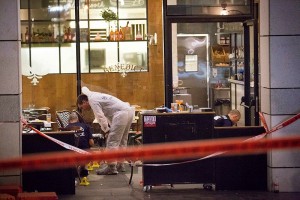 The text is a translation of Zehava Galon's Facebook post. You can find the Hebrew original here.