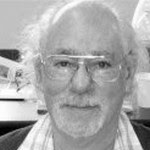 Given the violent and turbulent times that we have been experiencing in Jerusalem, people have asked me what my perspective is as one of the rare Israelis who regularly spends time every week in East Jerusalem. That was my motivation for writing the article that was published last night at The Times of Israel on The View from East Jerusalem. Your comments are welcome.
Yesterday was a terrible day in Jerusalem. The vicious, tragic early morning terrorist attack against Orthodox Jews during the morning prayer at the Har Nof Synagogue in West Jerusalem set the stage for another very sad and deadly day in the spiral of violence that we have been experiencing in the so-called city of peace.
Although I live in Tel Aviv, I am one of the few Israeli Jews who regularly spends a few days a week in a Palestinian neighborhood in East Jerusalem, in the course of my work at the Palestine-Israel Journal, a rare and perhaps unique oasis of joint Israeli-Palestinian activity in these crazy times. Unlike the unwanted intrusion of a few thousand right-wing settlers among the 350,000 East Jerusalem Palestinians, I am known to all the felafel and "authentic Turkish" shawarma venders, the old lady at the neighborhood pharmacy worries about my health, and the two brothers who ran an olive wood gift shop for 40 years and were forced to vacate because they couldn't afford the rent are always happy to see me on the street. And sometimes I exchange nods with a veteran Palestinian National Council member during his daily walk.
So when I arrived at the office in the morning from Tel Aviv, in a taxi/sherut driven as usual by a Palestinian taxi driver from East Jerusalem, I was greeted by the news of the morning massacre. Apparently carried out "in revenge" for the general Palestinian belief that the East Jerusalem bus driver found hanging in his bus was not a suicide, as the Israeli authorities claim, but rather a murder by Jewish right-wing extremists.
Horrible images circulated on Israeli and Palestinian social media
The Israeli government has made a point of circulating the horrific images of the murdered praying Jews at the synagogue to try to emphasize the cruelty of the act. Well a Palestinian colleague showed me the images that are circulating among their community on Facebook and other social media. Images of the bus driver, with bruises on his body. Images of a right wing Jewish activist with a sign behind him which says Kahane Tzadak (Kahane was right) while holding a hangman's noose with a big smile. And a video showing Israeli policemen pushing Palestinian women and preventing them from entering the Al-Aqsa Mosque to pray. This is considered a tremendous insult, because only Israeli female soldiers are supposed to touch Palestinian women.