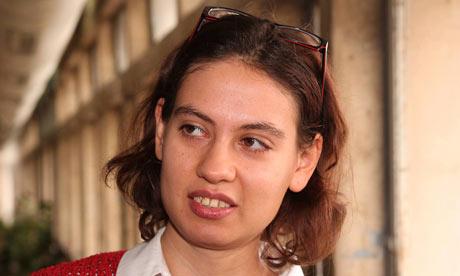 Following the lifting of a four-month gag order, Israel's print and electronic media were finally permitted this week to report on the case of Anat Kam, the former IDF soldier who had been under secret house arrest since December on charges of "serious espionage".According to press reports, Kam provided "highly classified" documents to Haaretz journalist, Uri Blau, who used them to
reveal
, in 2008, that the IDF had approved assassinations in the West Bank in defiance of High Court of Justice guidelines.
Please visit the "In the News" section on the middle-right side of the Meretz USA homepage, where we have assembled a large number of articles that deal with various aspects of this story.
Readers are encouraged to explore the issue carefully and in depth, as some of the troubling reports now surfacing relate to the ransacking of Mr. Blau's apartment by unknown intruders; the alleged use of "security considerations" to cover up stories that are in no way related to security; and the breaching of agreements with the press by the Shin Bet/General Security Services, now known as the "Israeli Security Agency".