Can Progressives Make A Difference?
By Ayala Emmett
 The rich and wide-ranging Partners for Progressive Israel Israel Palestine Symposium 2021 made it clear that cooperation between progressive Jewish Israelis and Palestinians, citizens of the state and noncitizens, was genuine in its desire to find paths to peace; yet it was always imbalanced/ hierarchical in both the micro daily life and at the macro socio-political level. Both Jewish privilege and Palestinians' suffering were always present in the panel discussions. Yet, progressive Israeli Jewish obviously act against state policies of occupation and settlements. They are the reminder of Israel's Declaration of Independence that promised equality within the state but has been ignored by successive Israeli governments and mostly disappeared from public discourse.
While power difference is always present in any joint action, it is clear that progressive Israeli Jews are aware of the suffering of Palestinians, aware of settlements, of land theft and draconian legal rules operating in the West Bank, and of lack of freedom of movement for Palestinians. Israeli Jews on the Left are struggling to ind ways to increase human rights for Palestinians and to grant them the same aspirations and rights of self- determination that Jews have fought for and were the foundation of the state.
On the Israeli Jewish side, the Symposium speakers agreed that the two-state solution has not happened, and some suggested accepting the reality and offered new ways to remap a political negotiated agreement. Meron Rapoport, representing A Land for All, framed homeland as a shared Jewish/Palestinian emotional landscape. Meron argued convincingly that most Israelis and Palestinians view homeland as a single indivisible emotional space/scape, i.e., a homeland that includes Tel Aviv and Gaza, Nablus and Jaffa, etc. Meron claimed that since both sides see the homeland as indivisible, the political thing to do is recognize homeland as one emotional scape capable of containing two political independent states.
The problem for the A Land for All position is that most Jewish Israelis see the land as "the whole is mine." The question is how to convince those who say, "this land is all mine, I am not sharing," of the rights of non- Jews. The question for progressives who support one land for two states is how to convince those for whom the emotional scape and political scape are isomorphic.
Menachem Daum, director of the film "The Ruins of Lifta," suggested that we must confront pervasive Jewish racism in Israel and in the US and recognize that ignoring it is an obstacle in creating any new path to a negotiated peace agreement. An important question that the Symposium raised for me was, can progressives, here and in Israel, do it?
—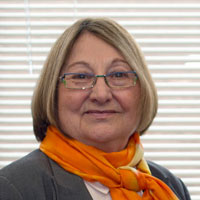 Ayala Emmett is Professor Emeritus of Anthropology at the University of Rochester. Born in Tel Aviv, she grew up in a religious socialist Zionist community in Israel, and served in the Israeli army.