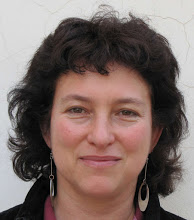 Jerusalem is a wonderful, multicultural city and I feel lucky to have been a resident for almost twenty years, as well as to have served on the CIty Council for the last six. For any of you who haven't yet visited, I encourage you to come.
Unfortunately, we do have a generous share of problems. One is that a small, aggressive minority of religious extremists is trying, with some success, to dictate the way of life for all the rest of us.
We are lucky to have a growing community of people who believe that the city should be freer, more open to culture of all sorts, and more accessible to all — including on Saturdays. Although liberal religious circles recognize the need for such openness (see
the Gavison-Medan Covenant
), religious coercive pressure enforces a ban on public (government supported) transportation.  In order to enliven the city's culture and deepen an atmosphere of freedom, friends and I have formed a cooperative — the Cooperative Transportation Association of Jerusalem — that will be offering a socially aware and perfectly legal alternative for transportation on Friday evenings and Saturdays. We call the project "Shabus".
I invite you to click here for a Times of Israel article on this subject. We've been working on this project for over a year and recently launched a fundraising campaign to get it off the ground (so far, so good!). If you like the idea, we invite you to visit our Headstart fundraising site and support us!
Please feel free to circulate this as widely as you can — it will really help us!