#SaveSheikhJarrah
A photo-essay by Gili Getz
On Friday, July 9, as part of my visit to Israel to see family and friends this past summer, I joined the weekly protest rally in Sheikh Jarrah against the Settler-led effort to remove Palestinian families from their homes in that East Jerusalem neighborhood. This weekly protest began in 2009, following another eviction of Palestinian families that year, and I was glad to be present at it. Sheikh Jarrah has become the ground zero of Palestinian resistance to dispossession anywhere, and it is the origin point for joint Palestinian-Israeli action against the occupation.
We joined the residents of Sheikh Jarrah, who were led by activist and resident, Saleh Diab. Participants at the protest also included MK Mossi Raz (Meretz) as well as Mohammed Abu Hummus, the legendary activist from Issawiya, also part of East Jerusalem, whom I'd met when he led our Center for Jewish Nonviolence group through his neighborhood. It was also special to see Misha Shulman, rabbi of the New Shul, visiting from New York City, along with his dad, David Shulman, who's active in Ta'ayush, a grassroots movement of Arabs and Jews working for equality, justice, and peace.
We were Palestinians and Israeli Jews, singing together in both Hebrew and Arabic against the occupation and we marched to where police regularly erected their barricades, designed to prevent the activists from entering the neighborhood and meeting with the families facing eviction to express our solidarity. Folks from a wide range of groups were there, including Standing Together, Peace Now, Combatants for Peace, All That's Left, Free Jerusalem, to name a few, carrying signs alongside the neighborhood's residents. Folks with different views, young and old, from different backgrounds.
At one point during the rally, Abu Hummus waved a small Palestinian flag. This is a legal act – a fact made clear recently by Israel's Public Security Minister and courts. But that didn't stop the police and, as is often the case, they jumped all over him. Abu Hummus raised it higher and then passed it on to another protester. It was extraordinary to see how much violence the police were ready to use to confiscate that one small flag. Finally, they managed to seize it by force, but then someone else took out another small Palestinian flag, and then another one and another one. Eventually the police gave up and walked away. The Palestinian flag threatens no one except the idea that Palestinians can and should be erased.
The Settler campaign to evict the Palestinian families is based on discrimination, written into Israeli law. Under that law, Jews – only Jews – are allowed to sue for properties held anywhere in Jerusalem before the 1948 war. But Palestinians weren't given an equal right, or any right, to do so. That's injustice.
The whole world is watching. The Jordanian Foreign Minister told Israel's Foreign Minister that, "If the Palestinians are evicted from Sheikh Jarrah, it would be a war crime." Secretary of State Blinken said the Biden administration is deeply concerned about the possible eviction of Palestinian families from their homes in Sheikh Jarrah. Lawmakers from around the world are warning against it. Because it is so deeply unjust.
The Sheikh Jarrah evictions go to the very heart of the conflict. They are not a "real estate dispute," but a feature of an ongoing Nakba, of occupation and apartheid. They are an act of state violence. They will make no one free, and no one safer.
The Palestinian taxi driver who took me to the protest said he doesn't like to talk politics, but then expressed deep concerns over the consequences of these evictions if they go through. The ruling of Israel's High Court of Justice in this case is expected soon.
_____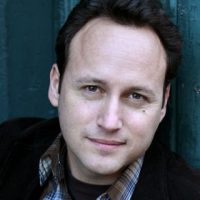 Gili Getz is an Israeli-American photojournalist, actor, and activist.
October 2021 update: The exact same thing that's happening in Sheikh Jarrah is happening in other areas of East Jerusalem, too. In fact, Israel's High Court is about to rule in another eviction case that could end in the expulsion of hundreds of Palestinians from their homes in a different East Jerusalem neighborhood – Silwan. But no matter where it's happening, the Settlers' strategy is the same: With the support of the state, taking over areas of East Jerusalem by pushing Palestinians out and bringing Jewish Israeli settlers to replace them.