Return to Israel Horizons main page
Welcome to the Thanksgiving edition of Israel Horizons! We hope you enjoyed your holiday, and are successfully avoiding the crowds of Black Friday. It's a good day to relax and take in some of the articles we are presenting.
We start with my own (comparatively optimistic) take on the situation of American Jews vis-à-vis the antisemitism so horrifyingly displayed a few weeks ago in Pittsburgh. For all we are now learning about ugly online white nationalist and antisemitic networks, I don't believe the favorable position of Jews in this country is seriously endangered. I welcome your comments, favorable or not.
Then, Peter Eisenstadt presents a historical meditation comparing Abraham Lincoln and Yitzhak Rabin, inspired by an upcoming conference on Lincoln in South Carolina. It is an (all too rare) sign of how things in this country have changed for the better that such a conference can be held there at all.
It is followed by a piece by Nitsan Gordon about her Israeli NGO, Beyond Words. It is the first in what we hope will be a long series of articles highlighting the work of lesser-known progressive Israeli organizations.
We end with two articles on Israeli politics. Ron Skolnik analyzes Meretz's successes and setbacks in Israel's recent municipal elections, while Hillel Schenker examines them with an emphasis on existing and potential Jewish-Arab electoral cooperation. As I write this, Israel's government has been thrown into disarray by Avigdor Lieberman's resignation as Minister of Defense, and new elections may be held as early as the coming spring. In any case, Partners will bring you lots of fresh analysis, both in IH and through our ongoing telephonic Conversations with Israel and Palestine.
We hope you enjoy this and other issues of Israel Horizons, and please let us know your thoughts and support our work. We will continue to bring you fresh information, analyses, and insights on progressive developments in Israel.
L'hitraot,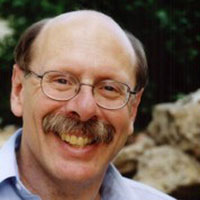 Paul Scham
President
Paul Scham is Research Associate Professor of Israel Studies and Executive Director of the Gildenhorn Institute for Israel Studies at the University of Maryland.