In Memoriam: David Shapiro Sharif
May 28, 1997 – April 23, 2022
It is with profound sadness that Partners for Progressive Israel announces the sudden death of 24 year old David Shapiro Sharif on April 23rd at his home in Ridgewood, NY. David's untimely death struck us at Partners especially hard: he is the son of our Vice President, Karen Shapiro, the brother of Board member, Ben Sharif, and the grandson of our founder, Harold Shapiro. David was known and loved by many of us.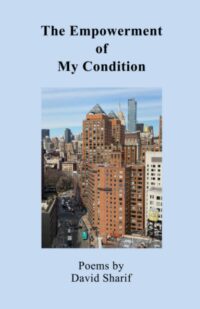 A well-known advocate for autism awareness and on the autistic spectrum himself, David was for years a motivational speaker in local, national, and international disability forums, especially those devoted to the neurodiverse community. Born in Los Angeles, David grew up as a member of Kehillat Israel in Pacific Palisades, California. For his Bar Mitzvah project, he wrote a speech on what it was like to be autistic. The talk was received enthusiastically and was eventually made into a video entitled "My Name is David," watched by close to a million people. David's creative work included a book of poems, "The Empowerment of My Condition," and a number of prose reflections on what it meant to be autistic—all with the intent of transforming attitudes toward autism. Valedictorian of his high school and recent graduate, Magna Cum Laude, of Pace University, where he majored in Political Science and Peace and Justice Studies, David's unbounded curiosity and passion for knowledge led him to visit over forty countries during his all-too-brief life.
Above and beyond these accomplishments, David was loved by all whose lives he touched. Recipients of his frequent bearhugs—indeed, all who encountered him—so often speak of the joy and sense of wonder he evoked just by being who he was. During the days of shiva celebrating his life, one after another of family members, friends, former teachers, and autism mentors spoke of the influence this young man had on their lives. David's life was a gift; one, as many at the shiva said, that will continue to give for years to come.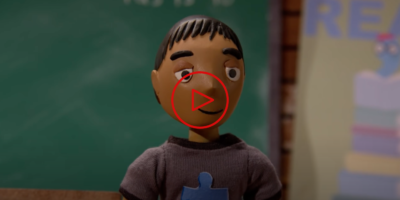 Partners for Progressive Israel was a direct recipient of David's passion to live life fully. In the midst of a life full of meaningful pursuits, David chose to intern with Partners during the summer of 2017. Executive Director Dinesh Sharma recalls that "David was a highly professional, motivated and ambitious person who was dedicated to fulfilling his grandfather's vision of peace between Israel and Palestine, and while David might have learned some office skills from me, he helped teach me how to handle some difficult life situations." David was always prepared to teach and be taught.
David will be sorely missed, yet his life has left a deep imprint on us all.  Y'hi Zichro Baruch—May David's memory continue to be a blessing.