My Vote is My Voice
By Serena Oberstein
The year 2020 marks the 100th anniversary of women in the United States winning the right to vote. As a member of one of the last groups of people to secure a voice at the table, voting remains for me a civic obligation to fight for those who've been silenced by history, including people of color, immigrants and members of the LGBTQ+ community. This core value compelled me to join the Hatikvah Slate for the 38th World Zionist Congress.
Israel, founded on a progressive set of ideals, decades ago led the globe in women's rights with the 1969 elevation of Golda Meir to be Prime Minister. Today, soldiers who identify as LGBTQ+ openly serve in the military and government, while Israel remains the only country in the world that has a mandatory military service requirement for women. Simultaneously, Israel falls short by failing to protect women who want to pray at the Kotel. Amid a disturbing trend in which the leaders of Israel and the U.S. fail to confront gender discrimination and work to erode reproductive rights, it is imperative that we speak loudly and clearly. The kol eisha– voice of women- must be one that is resounding in the 38th World Zionist Congress and the only way to ensure that is to vote for the Hatikvah Slate. Our vote is our voice.
Just a decade ago, the World Zionist Organization mandated that slates include at least 30% women because most slates failed to do so. This year, the Hatikvah slate was the first to commit to creating a slate that is more than 50% women and gender nonbinary people.  We include people and organizations that have come together to live our values here in the U.S. and because being Jewish and deeply Zionist resolutely informs those values.
I am proud to say I am in the company of women like Randi Weingarten who has spent her life fighting for the labor rights of teachers and Debra Katz, a leading lawyer protecting victims of sexual harassment and assault.
The Hatikvah Slate also includes Ruth Messenger and Nancy Kaufman, who, for decades, have led the Jewish community to actualize our values through their foundational work at the American Jewish World Service and the National Council for Jewish Women.  Our slate includes women who are cultivating what the progressive Jewish community will look like through the work of Rabbi Jill Jacobs (T'ruah) and Sheila Katz (NCJW).
Joining the Hatikvah Slate is a great honor and a natural extension of my life's work.  I have spent my career fighting to amplify the voices of those who too often are not heard, be it as a union organizer, the COO of a national nonprofit creating access to a more equitable education, advocating to uphold the Voting Rights Act, or a Californian working to repeal anti-LGBTQ laws.  Now, the very rights I've fought to expand here in the United States are being threatened and nullified both in this country and in Israel. As a lifelong Zionist and a fierce progressive, I've come together with others to ensure that democracy, gender equity, immigrant, and LGBTQ+ rights, continue to be cultivated and protected in Israel.
The Israeli leadership has for the last two elections unabashedly suppressed voter turnout through racism and fear mongering.  There is no telling whether the Prime Minister will be re-elected or removed from office.  Regardless, we as Jews have a responsibility to uphold values, "that will foster the development of the country for the benefit of all its inhabitants, based on justice, ensuring complete equality of social and political rights to all of its inhabitants irrespective of religion, race or sex" as laid out in the Israeli Declaration of Independence.
In 1848, a group of abolitionists gathered in Seneca Falls, New York to discuss the lack of women's rights in the United States.  It took 72 more years for them to win the right to vote.  This May, Israel also turns 72.  I hope to be in Israel at the World Zionist Congress this fall, working for the protection of the values espoused and realized by the women's suffrage movement: inclusivity, equity, democracy and a secure, Jewish Israel living in peace and security beside a sovereign Palestinian state.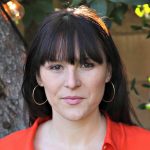 Serena Oberstein is past president of the Los Angeles Ethics Commission who has worked to alleviate the root causes of poverty in government, on campaigns and throughout community organizations. For the past two decades, she's worked in the Jewish justice realm expanding civil rights and civil liberties.