Mahapach-Taghir: Creating Change through Solidarity
between Marginalized Jewish and Arab Communities
By Adi Dagan
Mahapach-Taghir ("change" in, respectively, Hebrew and Arabic) is a grassroots Jewish-Arab organization for social change, founded in 1998. Our overall goal is to promote a shared society in Israel with equal opportunities for all, by:
(a) Building leadership in Arab and Jewish communities in the periphery – the areas outside Israel's more urbanized central region – through empowerment and formal and informal education;
(b) Promoting solidarity and equality between social groups; and
(c) Facilitating participatory democracy, civil leadership, and more effective local governance.
The marginalized communities where we work face some of the greatest barriers to quality education and jobs due to discriminatory policies. They are also systematically excluded from decision-making processes at the community, municipal, and national levels. Our organization has been working with Arab and Jewish communities for over 20 years. In that time, we have gained extensive experience – becoming part of the local communities, listening to their needs, and building leadership and Arab-Jewish partnership based on political values of democracy, equality, and human rights.
The "Learning Communities"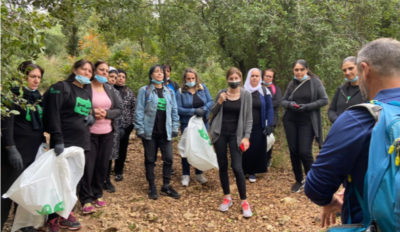 At the heart of Mahapach-Taghir's work are the Learning Communities. The Learning Community is a holistic, inclusive, and intergenerational empowerment and educational model. It strives to provide equal educational opportunities to children and youth in disempowered marginalized neighborhoods, while encouraging the civic participation of local residents, parents, and college students. The Learning Communities facilitate the active engagement of residents in marginalized communities, particularly women, and encourage them to organize themselves and generate solutions to common problems. In parallel, university students provide children and youth with pedagogical and social tutoring. Our informal education model fosters a strong democratic civil society through dialogue and solidarity among marginalized groups.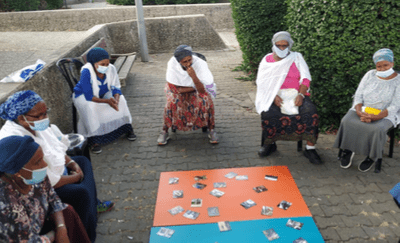 Since 1998, we have engaged some 3,000 college student volunteers, 500 women, and 6,000 children. We currently work in eight Arab and Jewish Learning Communities throughout Israel, located in: Yad Eliyahu (Tel Aviv), Acre, Maghar, Yafia, Nof Hagalil, Tamra, Talpiot (Jerusalem), and Baqa al-Gharbiyye.
National Women's Council
Our National Women's Council brings together Arab and Jewish women from disadvantaged communities in the social and geographic periphery of Israel to promote a vision of shared society and gender equality. Launched in 2019, the Council includes 22 representatives from seven disadvantaged communities in which Mahapch-Taghir (MT) works. The communities share common challenges and the Council members work together on solutions and actions against racism and discrimination. In addition, the Council serves as a platform for leadership development for Arab and Jewish local women leaders.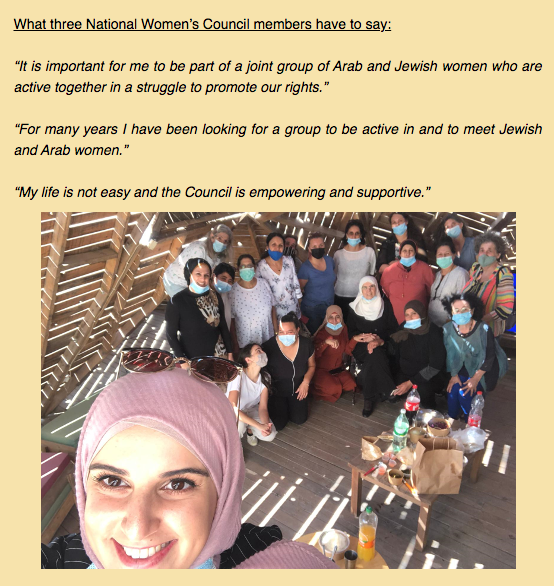 "Second Opportunity" – Higher Education for Disadvantaged Women
This innovative model makes higher education accessible to women of disadvantaged communities, the goal being to facilitate their social and vocational mobility, as well as their ability to become leaders in their communities. Participants are women over the age of 35 who were unable to attend institutes of higher learning due to social, economic, and/or gender-related barriers. The first cohort of the program featured 30 Jewish women in Jerusalem in partnership with David Yellin College and the Yuvalim community center; 29 of the 30 were able to successfully graduate with a B.Ed. The second cohort is operating in Tamra, a predominantly Arab city, in partnership with the municipality and the Open University, with 22 women studying for their B.A. A group of 26 women from Baqa al-Gharbiyye has finished the first year of their B.A. and a new cohort of 29 women in Yafia has recently begun their studies. In 2018, Mahapach-Taghir was awarded the prestigious Genesis Prize for this program, which is supported by the Yad Hanadiv Foundation and Schusterman Family Foundation.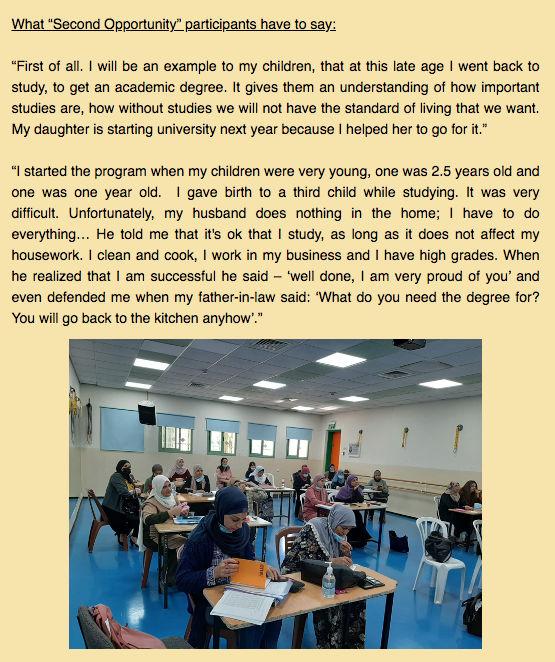 Mahapach-Taghir and the Pandemic
The COVID-19 crisis has had a profound impact on our organization, on our member communities, and on the many projects we run and programs we offer. The main challenges we have faced during the global pandemic have been the neglect of Israel's social and geographical periphery. This neglect has existed for years, but has been made only worse during the public health crisis, with increased gaps between the periphery and main cities in terms of education, infrastructure, public services, and more. Gender inequality has also risen – most prominently, an increase of incidents of violence against women, particularly in the Arab community.
Throughout the pandemic, MT has shifted into emergency and support mode, mediating between municipalities and residents; helping our members access deserved benefits during the economic fallout from the crisis; mobilizing our communities to address unmet needs; and even delivering basic goods whenever possible – services that were especially crucial for disadvantaged communities during this time. The year 2020 was a period in which the strength of our organization grew. The emergency situation allowed us to understand the meaningful impact of our activities in the different communities, which led us to expand those activities. The crisis brought to light the tremendous needs of vulnerable populations – economic, gender-based, educational – as well as MT's ability to provide effective solutions, tailored to each community and also at the national level.
Mahapach-Taghir is run by two co-directors, one Jewish and one Arab. Lital Ayalon comes from the fields of social and non-formal education, dialogue group facilitation, and team training while leading processes for social change. She managed Jewish-Palestinian "face-to-face" programs at Givat Haviva, a nonprofit that promotes Jewish-Arab shared society. Lital holds an MA in Dispute Resolution.
Prior to becoming our co-director, Muna Arok was MT's community coordinator in Yaft El-Nasrah and the co-coordinator of the National Women's Council. She is currently studying human resource management. Muna was acknowledged at the Knesset as a "world-changing woman" and has represented MT in tours and conferences abroad.
The many successes of Mahapach-Taghir are also reflected in the personal growth stories of our participants. Here are two such stories:
Liron Azulay is the CEO of "The Women's Courtyard," an organization that protects and empowers at-risk girls and young women and gives them an opportunity for positive change. Liron was exposed to social action at an early age, starting with activism in an environmental organization and deepening when she volunteered as a student tutor for Mahapach-Taghir. That mentoring experience shaped much of who she is today. Beyond the special connection she formed with her two mentees, she realized the importance that social organizations have and the never-ending nature of their work. After volunteering, she transitioned into community-building positions and a few years later returned to MT as co-CEO. Today, she is busy helping populations in need, addressing the many problems that have intensified due to the health crisis, specifically problems that affect women and girls.
Najach Iyad lives in a disadvantaged neighborhood in Yafia. Her daughters were participants in MT's Learning Center and, through the girls, Najach was persuaded to join the women's group. Thanks to the support and encouragement she received there, she completed her matriculation exams and graduated with honors. She started volunteering at the Learning Center with the children and in 2019 received a scholarship to serve as MT's day coordinator, a position she continues to hold, assisting our community coordinator in managing the Learning Center. Even her husband, who was not supportive at first, is now proud of her accomplishments. Her children have become outstanding students and she decided they would not degenerate into a life of poverty and drugs. She joined our "Second Opportunity" program and now participates in a group facilitation course in the village of Manda. She is a very active participant in the Feminist Council and the Alumni program and never stops telling course participants about her experience and about how MT changed her life.
Mahapach-Taghir during the Recent War
Mahapach-Taghir's communities found themselves in the midst of the political conflicts and violence that took place in May. MT staff, board members, and community members participated in demonstrations calling to end the war and for a shared and equal society.
Our various Learning Communities, in Acre, Talpiot (Jerusalem), Yafia, Maghar, and Nof Hagalil, continued to function – in person, or via Zoom when the situation felt too dangerous. Our coordinators stayed in touch with the children and their families; tutoring activities continued; and discussions were held in order to process fears and emphasize the need to maintain Arab-Jewish partnership and combat lies and incitement. Our coordinators also worked on the broader community level to promote dialogue and help defuse local tensions.
Our National Women's Council members maintained their strong bonds by meeting on Zoom and holding a discussion in their WhatsApp group. They talked about the absence of women's voices in the public discourse during the war and how they wish to continue working together as a joint Arab-Jewish group in these challenging times.
While the recent events were distressing, the long-term conditions that contributed to them – including the Israeli occupation of Palestinians, the discrimination and racism against Arab Palestinian citizens of Israel, the presence of extreme rightwing activists in mixed cities such as Jaffa, Acre and Lod, the shortage in affordable housing and employment for Arabs in the mixed cities – came as no surprise. We will continue to engage with Jewish and Arab communities to strengthen them and bring them together to create a strong civil society working towards equality and peace.
To learn more about Mahapach-Taghir and our work, please visit our website, https://mahapach-taghir.org/en/home/, follow us on Facebook, Instagram, and YouTube, or contact us at info@mahapach-taghir.org.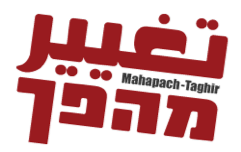 ———–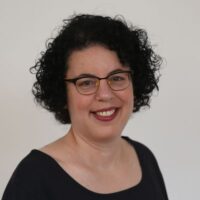 Adi Dagan is the Resource Development Coordinator for Mahapach-Taghir.