Life in Limbo for African Asylum Seekers in Israel
By Tabea Henning
"Limbo" in Christian theology, refers to a place where souls are trapped – souls that, through no fault of their own, were excluded from heaven. African asylum seekers
in Israel, one could say, are now caught in their own version of Limbo: Out of 60.000 asylum seekers in Israel from African countries, such as Eritrea and Sudan, only 11 (eleven) have been granted refugee status over the past 10 years.
Israel, as the United Nations High Commissioner for Refugees has stressed, has "legal obligations to protect refugees and other persons in need of international protection." In reality, though,  the  Israeli  government  undermines  their  basic human rights. Israeli officials, including Prime Minister Netanyahu, refer to the asylum seekers as economic migrants and  "infiltrators."  And  the  discrimination  isn't  limited  to not acknowledging their refugee status: It also includes the withholding of wages and an unwillingness by the authorities to integrate asylum seekers into Israeli society.
Asylum seekers from East Africa began to arrive in Israel in 2005, due to the country's geographic proximity (most coming via the Sinai desert) and its reputation as a liberal democracy. Many fled from the Sudanese region of Darfur to escape genocide, as well as the general instability in the country. Even more came from the neighboring country of Eritrea, which is governed by an unstable one-party government that many refer to as a dictatorship. Overall, more than 70% of the asylum seekers in Israel are from Eritrea and nearly 20% are from Sudan, according to figures from the government's Population and Immigration Authority.
By 2009, there were an estimated 60,000 refugees in Israel. By 2016, however, this number had dropped to 40,000, due to two factors: Deportation efforts by the government; and the construction of a physical barrier along the border with Egypt starting in 2012, which has led to a 99.5% decline in people arriving to seek asylum.
"The entire world is dealing with millions of refugees. It's baseless for Israel, a developed country, to claim that it cannot take its part in carrying the burden," said Dror Sadot, spokesperson for the Israeli human rights organization, Hotline for Refugees and Migrants. Israeli officials, she added, "refuse to recognize [the Africans'] existence."
Helping the African Asylum Seekers in Tel Aviv
The African Refugee Development Center (ARDC) is a Tel Aviv- based NGO that was founded in 2004. Its work includes help in accessing legal rights, scholarship assistance, and workshops to learn the language or a skill, such as hairdressing or cell phone repair. The organization also offers leadership training programs, enabling Africans to lead their own communities.
Teclit is one of ARDC's employees. Originally from Eritrea, he came to Israel in 2012 and now travels around the country, meeting with African communities, providing updates regarding the changing political and legal situation. Teclit's first year and seven months in Israel, however, were spent in Saharonim Prison, one of the detention facilities for African asylum seekers; he was eventually released, thanks to the work of the Hotline for Refugees and Migrants.
Detention, Deportation, and a Deal (Almost)
Prior  to  2013,  undocumented  Africans  in  Israel  could be legally detained without trial for up to three years. It wasn't until September 2013 that Israel's Supreme Court ruled that imprisoning African migrants for long periods is unconstitutional. The Court's ruling was likely influenced by  the  letter  of  an  Eritrean  man  in  prison  –  one  of  350 mostly Eritrean detainees who had launched a hunger strike. Published in Hebrew in summer 2013, the letter generated a loud public outcry. "We were persecuted and victimized in our country and we didn't have democracy," the letter read. "We were not able to live in peace. Many among us were tortured and raped in Sinai. When we reached this democratic state of Israel, we didn't expect such harsh punishment in prison and we still don't know which crime it is that makes us suffer for such a long time in this prison."
In November 2017, Binyamin Netanyahu's Cabinet launched a stepped-up deportation effort, called "accelerated removal." Israel had already deported 20,000 migrants, through various deals, after building a fence on the Egyptian border in 2012. Netanyahu now announced that he had reached an agreement with a third country, under which the 40,000 undocumented Africans still in the country would be deported. The "infiltrators," according to the statement issued by the Public Security Ministry, would have a three-month deadline to voluntarily leave the country or face imprisonment. The country's largest migrant detention center, "Holot" in southern Israel, would be shut down as part of the deportation effort. An Israeli Supreme Court ruling in August 2017 had already upheld the government's deportation practice (though it limited prison sentences to 60 days).
In September 2017, Netanyahu had hinted at the deportation arrangement, telling a cabinet meeting that, "in my visits to Africa and conversations with African leaders, I have created a base of countries willing to absorb these infiltrators." In fact, he had signed a deal with Rwandan President Paul Kagame at the UN that month to deport African migrants to Rwanda.
International and Israeli human rights groups were outraged. Other developed countries, like Italy and Australia, had reached similar deportation arrangements (with Libya and Malaysia, respectively), but both those deals were blocked by local courts, due to their violation of international law and the 1951 UN Convention on Refugees, to which Israel is also a party. But Israeli courts ruled differently.
Netanyahu pounded incessantly on his nation's right to defend and protect its borders by deporting everyone who had entered illegally. But he indicated that one of his main concerns was demographic. In 2017, Netanyahu said that Africans who arrived in recent years "posed a real threat to the future of the State of Israel as a Jewish and democratic state" – despite the fact that 40,000 Africans amount to only a two percent addition to the two million non-Jews already living in Israel. It should be noted that African refugees who are Jewish are granted automatic asylum in Israel under the Law of Return, just like all Jews from around the world.
In April 2018, however, Netanyahu suddenly made a confusing change of direction. He announced an agreement with the United Nations High Commissioner for Refugees – the UN's refugee agency – under which 16,000 asylum seekers would be resettled in countries including Germany, Canada, and Italy, with the rest to stay in Israel. The legal status of roughly half of those remaining would be processed as refugees over a five-year period. Netanyahu termed it an "unprecedented understanding" with the UN.
But the protests from his right-wing Likud and other coalition allies were apparently stronger than he'd expected. Education Minister Naftali Bennett, for example, warned in a tweet that the plan "will turn Israel into a paradise for infiltrators." Netanyahu hurriedly withdrew from the agreement, stating within hours that he was "suspend[ing] implementation … and … rethink[ing] the terms" of the accord. Interestingly, both the German and Italian embassies in Tel Aviv denied any knowledge of the deal Netanyahu had announced.
Asylum Seekers' Legal Status
Becoming a legal immigrant with refugee status in Israel involves a 6-12-month application process, according to the African Refugee Development Center – but that is only if you get a response. To apply, an asylum seeker needs to submit a completed Refugee Status Determination Application Form (RSDAF) to the Population and Immigration Authority. However, explains Guli Dolev-Hashiloni, an ARDC volunteer who deals with the struggles of African asylum seekers on a daily basis, no one fills out the RSDAF anymore, due to the staggeringly low percentage of responses from the authorities. Dolev-Hashiloni estimates the response rate to be only 10 percent. But beyond that, all the responses are rejections, except for the 11 individuals from Eritrea and Sudan who have been granted refugee status.
The 10 percent receiving rejections are not Eritreans or Sudanese,  as  the  Netanyahu  government  seems  to  be avoiding those applications altogether. Since Eritrea and Sudan are internationally recognized as two of the world's most  dangerous  countries,  applicants  from  there  would have to be granted refugee status if their applications were processed. To prevent breaking additional international and national laws, the government seems to be making believe these applications don't exist.
Almost all the African asylum seekers living in Israel in 2019 have been there since 2013, having arrived before the border with Egypt was closed. Most of the Eritrean "long-term refugees" hold a 2 (a)(5) visa, states the ARDC organization. In practice, holders of this visa can work and get proper medical care, but not a driver's license. Most Sudanese have the "better" B/1 visa, while only very few have an A/5 visa, which is almost equivalent to refugee status.
But even those able to work are negatively impacted by the so-called "deposit law," which was actually an amendment enacted in mid-2017 to the Anti-Infiltration Law. It functions as a de facto salary cut for African asylum seekers, and was created in order to indirectly force them out of the country. Under the law, 20 percent of the monthly wages of male 2 (a)(5) visa holders must be deducted and deposited in an account that (unlike other foreign workers) they can access only at a bank in Ben Gurion Airport as they depart Israel.
(The required deposit for women is "only" six percent.) In addition, employers hiring asylum seekers must pay higher taxes, which makes it very unattractive to do so.
The deposit law constitutes a grave violation of asylum seekers' labor rights, and the Hotline for Refugees and Migrants says it must be stopped immediately. Their hope is that members of Knesset who oppose it will grow stronger and intensify the pressure on the government. Meanwhile, many businesses in Tel Aviv have started initiatives to support the asylum seekers, says Dolev-Hashiloni of ARDC – despite the taxes and deposit laws.
Most fundamentally, however, the asylum seekers are not being granted refugee status, as they should be under the 1951 UN Convention on Refugees, to which Israel is a signatory. As Dolev-Hashiloni put it, "for the future of the refugees, we have to keep up our Jewish moral obligation towards minorities." Regarding the upcoming elections and the possibility of Netanyahu being reelected, he said that one shouldn't be overly pessimistic. Although the situation is almost as unpromising as a solution to the Palestinian-Israeli conflict, it's hard to believe that Netanyahu would violate international law and deport 40,000 asylum seekers.
Still, their integration as refugees is even harder to believe, given that the right-wing parties treat them as infiltrators. So while the past has shown that protests – like the one in Tel Aviv last year that drew 25,000 people to rally against deportations – sometimes pay off and encourage the Supreme Court  to  amend  its  decisions,  it  seems  like  the  African asylum seekers in Israel are fated to remain in Limbo for the foreseeable future.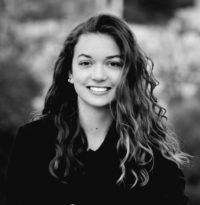 Tabea Henning is an undergraduate student from Germany studying Media, Politics and Psychology, who recently interned for the Palestine Israel Journal in Jerusalem and now volunteers for Syrian refugees in Lebanon