Bimkom: Promoting Justice for Palestinians and Israelis through Equitable Planning
By Sam Stein and Bimkom staff
Bimkom – Planners for Planning Rights is an Israeli non-profit organization formed in 1999 by planners and architects in order to strengthen democracy and human rights in the field of planning. Since that time, we've helped hundreds of marginalized communities and villages, both in Israel and in the areas it occupies, in their struggle for the right to live safely and securely, in well-built homes, with access to infrastructure and services.
Planning plays a central role in determining the quality of our environment and our prospects for socio-economic development, as well as the general wellbeing of communities and individuals alike. Specifically, governmental planning policies regulate our access to housing, schools, health clinics, parks, and industrial and employment zones, as well as to water, electricity, sewage, and roads.
Bimkom's teams work with disadvantaged communities that are being harmed by the consequences of flawed, discriminatory, insufficient, or inappropriate planning. In the Negev area in southern Israel, for example, we work with Bedouin communities, many living in dire conditions in villages that have gone unrecognized by the state. In East Jerusalem and in "Area C", the 60 percent of the West Bank where Israel maintains absolute control, we work with Palestinian residents, who face insurmountable problems in their efforts to obtain building permits, and are vulnerable, therefore, to home demolitions and displacement.
We work in various Arab localities, as well as with the Arab population in mixed cities (e.g., Lod), where restrictive and insufficient planning has resulted in poor living conditions. We also work with the Jewish Israeli population, especially in urban areas housing marginalized groups, including immigrants, public housing tenants, and residents of lower socio-economic status. These individuals have no access to affordable housing, or are faced with market-driven urban renewal schemes that bring on gentrification and displacement of the current residents. We provide members of these communities with tools and knowledge to counter planning that is harmful or ignores the interests of the average citizen, and to promote planning that takes into account the residents' needs and vision. We make sure that each of these communities is given a voice in the planning of the spatial environment in which they live.
Bimkom also advocates for greater democracy and social justice on the part of the authorities charged with planning and decision making. We hold one-on-one meetings with planning and decision-making officials, write position papers and research reports, run seminars and workshops for professionals and elected officials, hold public events, use traditional and new media, and, in some cases, resort to legal measures. Our aim is to promote solutions geared toward the resilience of disadvantaged communities and the provision of their basic rights and needs with regard to planning, land, and development.
In the Negev
We're delighted to share that, just in the past year, three unrecognized Negev Bedouin villages – Rachme, Hashem Zaneh, and Abde – were included in an official governmental decision, starting a process leading to their recognition. Bimkom is proud to have played a part in this success and is already working with the communities and the authorities to ensure that the planning of the villages is appropriate and realistic. The village of Tel Arad may be joining this process as well, per a government announcement in late March 2022.
Our Negev team continues to fight for the recognition of all unrecognized Bedouin villages, especially those in the Beer Sheva Valley. We are joining the newly-formed inter-village council in this struggle, working towards a just solution and a viable municipal framework for these communities. In addition, the team also supports Bedouin communities in their struggle against harmful plans, notably a proposed train line that contains no stops in Bedouin towns or villages, and forestry and nature plans that threaten to displace Bedouin residents, as well as community planning in which residents have little say, and consequently is unsuitable for their needs.
In East Jerusalem and the West Bank
In December 2019, Bimkom launched the Mobile Pastoralist database. This is a constantly-growing, free-access source of information that currently details over 100 herder communities in the West Bank. The database provides the history of each community, their planning status, and whether they have infrastructure, such as water and electricity. It also documents what threats the communities face, from settler violence to inaccessible roads and potential demolitions, and what initiatives the communities themselves are currently undertaking. This information is diligently gathered in person by our dedicated fieldworkers, who travel to the different communities to interview their leaders and residents and ascertain their living situations. Beyond helping Bimkom keep track of the important data it needs to fight for planning justice, the Mobile Pastoralist database also helps other stakeholders, including NGOs, aid organizations, and supporters, become better informed and get a fuller picture of the reality on the ground.
Bimkom scored a recent success in the village of Dkeika in the West Bank. For years, our Area C team has worked hard promoting the housing rights of marginalized Palestinian communities through planning and legal action vis-à-vis the Israeli military's "Civil Administration." This work has paid off in Dkeika, which is now expected to receive a statutory plan – a huge achievement for the community that will prevent demolitions and forcible transfer. The Area C team also worked in tandem with 115 affected Palestinian residents to submit objections to the new planned settlement in the "E1" area between Jerusalem and the Ma'aleh Adumim settlement city. The proposed settlement in E1 would lead to the displacement of three Bedouin communities, block grazing land, and restrict movement between the northern and southern sections of the West Bank, seriously harming the prospects of a contiguous Palestinian state. The plan has been put on hold for now.
In Palestinian East Jerusalem, the State of Israel has been advancing several planning schemes. However, while these plans provide crucial commercial and employment development, they ignore the ongoing housing crisis, leaving the Palestinian residents of the city with no choice but to build unauthorized homes. This situation ultimately leads to home demolitions and undermines equitable development.
Two important and very different cases we are focusing on in East Jerusalem are the lack of planning and the potential demolitions in al-Walajeh, and, conversely, the innovative new outline plan for al-Isawiyyah, which has the potential to provide real solutions and set a precedent for a more flexible planning approach.
al-Walajeh: We have scored a success in al-Walajeh, with the Supreme Court's March 30 extension of the freeze on the demolition of 38 homes there, and its call for continued progress of the planning process.

al-Isawiyyah: In recent weeks, we submitted a formal objection to the al-Isawiyyah plan, together with residents: While we praise its new planning tools, our objection recommends ways to improve their potential for implementation, and calls for increasing the plan's very restrictive size, which is an attempt to limit al-Isawiyyah's growth and ultimate improvement.
Additionally, we've been analyzing the recent renewal of the process for disposition of land rights throughout East Jerusalem, and have, on the basis of data collected with our partner human rights NGO, Ir Amim, produced an interactive map updating the status of those lands (so far only in Hebrew, but with Arabic and English versions to be published in the coming months); the map links to a rights brochure aimed at raising awareness and providing information to help the Palestinian residents with their decision making. (The link will go live in the coming weeks).
New Projects and Programming
In October 2021, Bimkom hosted the "Human Rights and Ethics of Planning Cultural Landscapes in Israel/Palestine" conference. The conference saw current and former Bimkom employees and board members lead tours, discussions, and panels with urban planning experts who delved into how best to plan, design, develop, and preserve cultural landscapes. With more than 200 attendees over Zoom, Facebook, and in person, the conference helped shed light on the crucial role urban planning can play both in contributing to systemic oppression and in promoting social justice. The entire conference can be viewed online in Hebrew here.
Bimkom is also tackling broader social issues as well as urban planning issues. This past year, we launched our new project, "Increasing the Role of Marginalized Women in Gender-Sensitive Spatial Planning and Development." As part of this project, we've held seminars for women in Bedouin villages as well as Arab women living in the Old City of Akko (Acre). We provide women with tools and knowledge about planning, gender, and human rights, and support their involvement in the planning processes of their communities. We've also completed a series of lectures for Haredi (ultra-orthodox) women students of architecture and planning. Bimkom is organizing similar projects and seminars for women residents of the Wadi Nisnas neighborhood in Haifa, and for Bedouin youth, both men and women.
There have been many achievements in the past year, but the fight for housing and planning rights is far from over. Moving forward, Bimkom is planning for a key court session regarding the military-declared Firing Zone 918, which could see thousands of Palestinian residents in the South Hebron Hills lose their homes. We are also getting ready for hearings in a variety of planning and legal cases, and providing planning assistance and support to communities facing violations of their rights. This includes the 214 families of the "Crates Neighborhood" (Shechunat HaArgazim) in Tel Aviv, who are being forcibly evicted, with little to no compensation, to make way for high-rise buildings.
To learn more about these topics, please follow Bimkom on Facebook and Twitter and check their website to stay up to date on all of their activities.

——–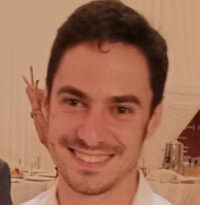 Sam Stein is the Shatil Social Justice Fellow at Bimkom.
.