Ir Amim: Working to Prevent Forced Evictions of Palestinians in East Jerusalem
By Rachel Schwartz and Amy Cohen
Ir Amim is an Israeli NGO that has been working alongside the East Jerusalem communities of Sheikh Jarrah and Silwan for many years, operating on both the local and international fronts to end forced evictions of Palestinians from their homes. While private attorneys provide legal representation for the individual families facing eviction lawsuits filed by settler organizations, Ir Amim bolsters these efforts by initiating legal action against the state institutions which facilitate these evictions in collusion with the settler groups. In parallel, we engage in lobbying for long-term policy reform vis-a-vis Israeli decision makers, members of Knesset, and other state authorities, calling upon the Israeli government to cease all evictions of Palestinians and uphold Palestinian rights to housing and to family and community life.
In addition to this legal and public advocacy in Israel, Ir Amim also conducts crucial advocacy on the international level. These activities are reinforced by our efforts to raise awareness and mobilize the Israeli public and international community through the media, educational tours, webinars, protests, and other forms of public outreach.
As an example of our legal work, Ir Amim submitted a petition to the Israeli Supreme Court, alongside residents of Sheikh Jarrah, concerning the mismanagement of assets in East Jerusalem by the Israeli General Custodian, a division of the Justice Ministry. This mismanagement, which includes an absence of clear published regulations, directly leads to the infringement of Palestinian property rights and ultimately serves as a mechanism of displacement. As such, the General Custodian can more easily enable the evictions of Palestinians in favor of settler groups with no accountability or transparency, nor proper governance. The petition calls upon the court to order the General Custodian to create ethical procedural regulations with regard to East Jerusalem property management. A hearing on the petition is slated for next month.
In addition, Ir Amim has also recently uncovered that, for the first time since 1967, Israel has been underhandedly executing settlement of land title procedures in East Jerusalem without the public's knowledge. The Israeli authorities initiated these processes in the Umm Haroun section of Sheikh Jarrah, registering the title of properties to alleged Jewish owners. Such actions are also taking place across East Jerusalem and will likely lead to the expansion of Jewish settlement and widespread Palestinian dispossession in the city. These procedures are being carried out in tandem with the recently approved land registration process of the Jewish National Fund – Keren Kayemet L'Yisrael (JNF-KKL) regarding at least 600 acres in East Jerusalem. This JNF-KKL action, coupled with the Israeli government's land title procedures, is a sign of potential Palestinian displacement from East Jerusalem on an unprecedented mass scale.
Ir Amim has been vigorously working with partner organizations and relevant Palestinian communities to increase awareness of these destructive procedures and their acute ramifications for East Jerusalem Palestinians, while also lobbying Israeli government officials, lawmakers, and JNF-KKL board members to have them halted.
In addition to our work in Sheikh Jarrah, Ir Amim has been tackling the issue of evictions and settler takeovers of Palestinian homes in the Silwan neighborhood of East Jerusalem. Ir Amim filed a petition in conjunction with the residents of Batan al-Hawa, a neighborhood within Silwan, against the Israeli Registrar of Trusts, arguing that it had facilitated the Ateret Cohanim settler organization's takeover of the Benvenisti Trust – a Jewish trust which once owned property in the area over a century ago. More than 700 Palestinians now stand to be displaced from Batan al-Hawa due to Ateret Cohanim's co-optation of that trust. Citing allegations of gross misconduct and a conflict of interest on the part of the trustees, the petition called to revoke the appointment of Ateret Cohanim members to the trust's management.  As a result, the Registrar of Trusts opened an in-depth investigation into the Benvenisti Trust and its trustees, which is currently underway.
Ir Amim has succeeded in achieving some preliminary accomplishments in this field. The aforementioned petition, along with an additional petition that Ir Amim filed, ultimately prevailed in freezing the plans for the construction of a Yemenite Jewish heritage center in the home of an evicted Palestinian family in Batan al-Hawa, Silwan. According to the relevant state authority, suspension of the plans was due to the ongoing investigation into the Benvenisti Trust and the project's inconsistency with the trust's original mandate and charter. While the freeze does not necessarily reduce the threat of forced evictions, it does halt the overall attempt to "Israelize" the neighborhood through touristic initiatives, which included the establishment of a heritage center to draw Israeli and international visitors. The center's construction, moreover, would have further damaged the fabric of life in the Silwan community, while providing a more significant platform and stronghold for Ateret Cohanim.
Ir Amim remains active on the issue of evictions in East Jerusalem and we invite you to follow our activity at our website and on Facebook and Twitter.
---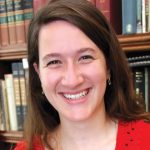 Rachel Schwartz is the Coordinator of International Public Outreach for Ir Amim.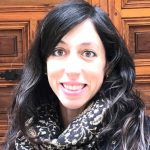 Amy Cohen is the Director of International Relations & Advocacy for Ir Amim.