Using contemporary Jewish response to the Holocaust as a jumping-off point, Hillel Schenker of the Palestine-Israel Journal and the Meretz party in Israel has just published a very sensitive piece that tries to find a third way for Israel to deal with its enemies, which lies between self-abnegation and aggressive self-defense. What follows is Hillel Schenker's introduction to his article, and the article itself.
Yom Hashoa, Holocaust Memorial Day is always a complex and moving day in Israel. This year it was even more multi-dimensional, given the right-wing Israeli government, the fact that it coincided with the Durban 2 Conference and Ahmadinejad's speech, and the showing of a fascinating film in Israel called "Killing Kastner." Below is an article I was moved to write for the Guardian this week. — Hillel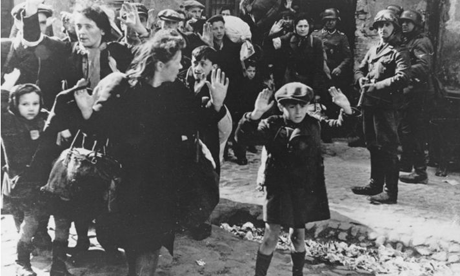 As the sirens sounded on this year's Holocaust Memorial Day, I stood for two minutes of silence in the offices of the Palestine-Israel Journal in East Jerusalem, in memory of the six million Jews who died in the Holocaust. This year the famous image of the little boy in the Warsaw Ghetto raising his hands in surrender, one of the photos most associated with that terrible period, popped into my mind.
We all have images we carry with us that have shaped our consciousness and outlook.

Click here to read more at the UK Guardian's 'Comment is Free' Weblog site.