Hashomer Hatzair, its Arab division AJYAL and Natan-International Humanitarian Aid are fundraising to create an educational center for Syrian refugees on the island of Chios in Greece. Hashomer Hatzair and AJYAL counselors will operate the center and train local educators. So far they have raised about a quarter of the capital needed to get the project running.
"Chios is the closest island to Turkey and about 4,000 refugees reside on it," says Yair Liebel, the Hashomer Hatzair coordinator for the project.
"Since March the European borders have closed to refugees, yet the flow of refugees arriving by sea has only increased. Refugees arrive by ship to Greece or Italy," says Liebel. "Greece doesn't have the capacity to deal with the flow of refugees. The problem is much larger than anything that a local municipality could handle. So the local authorities are trying to prevent the refugees from making a life in the camps. They are not even allowed to engage in the simplest activities like cooking or cleaning."
The AJYAL and Hashomer Hatzair members were frustrated, witnessing daily disparaging images of Syrian refugees; they decided to focus on what they could do best – education. "We are planning on establishing an educational center in a rented space. Our goal is to attend to people's real needs, especially the needs of youth," says Liebel. "There are approximately 1,000 children and teens in the camp. Three hundred kids attend school for 6-9 hours a day. We will take part in existing activities and plan activities for young adults aged 17 to 25. Our plan draws on the Israeli youth movement model. "
"These are kids who don't have much to do. They sit idle most of the time," says Renin Kahil, the AJYAL coordinator. "We want to give them the tools and know-how to take responsibility for what's happening there. We want to create a youth movement with them." Kahil says and explains that they intend to emphasize "informal modes of activities."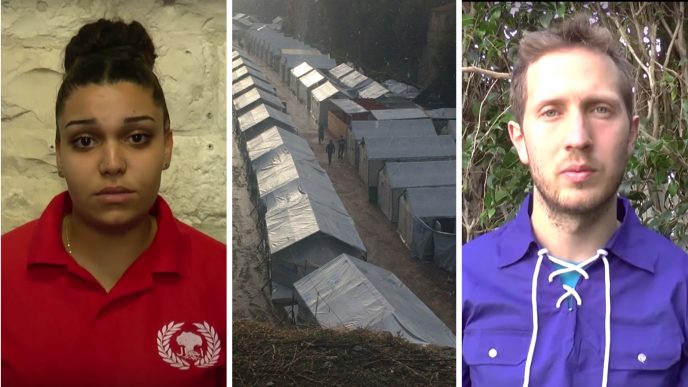 The youth activists hope to find local partners to help them build the center of informal education. "Many Syrian refugees are professionals. We hope to find teachers who will work with us to open training courses for instructors. We want to leave behind a structure that will work after we leave, "says Liebel.
The first educational group will include three Jewish and three Arab councilors. Arab-Jewish cooperation is highly significant. " AJYAL is central to this mission not only because its members speak Arabic, but also because creating the center is a rare opportunity to work together and transcend national divisions. This cooperation is particularly important in the current political climate in Israel."
"It's true that we speak Arabic and can communicate with the refugees, but it's going to be a joint venture of AJYAL and Hashomer Hatzair," adds Kahil. "I hope that this will become the refugee's educational center and many will join it. We were interested to see how Israelis respond to this project. We didn't expect to encounter such excitement. The project reminds us that it's human to care for others, despite the political divisiveness here in Israel."
David Tversky published the original article in Davar Rishon, January 24, 2017
Translator: Maya Haber
Editor: Ayala Emmett