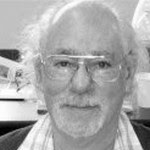 Today, a three-day ceasefire seems to be holding as negotiators return to Cairo, but after the previous ceasefire expired with renewed attacks, the police banned the big peace demonstration scheduled for Saturday night at Rabin Square in Tel Aviv. See the background in my Times of Israel post, which begins as follows:
"No to the path of wars – We must have a diplomatic solution"
That was the title of the mass demonstration organized last [Saturday] night at Rabin Square in Tel Aviv. Among the speakers [scheduled] were writer David Grossman, Meretz Party Chair MK Zehava Galon, writer/sportscaster Zohir Bahalul, Hadash Party Chair MK Muhammad Baraka, Nomika Zion from "Another Voice" in Sderot, representatives of Peace Now, Combatants for Peace, the Israeli-Palestinian Bereaved Family Forum, and singers Mira Awad and Adam Gorlitzki.

According to Facebook, many thousands were planning to attend the demonstration.
The only catch was…a few hours before the demonstration, the police declared a ban on demonstrations because the cease-fire between Gaza and Israel was not holding, and rockets were being fired at the south.
The organizers felt they had no choice but to cancel . . .
Click this title to read the entire post: The TLV Demonstration that Wasn't…and Will Be | Hillel Schenker.