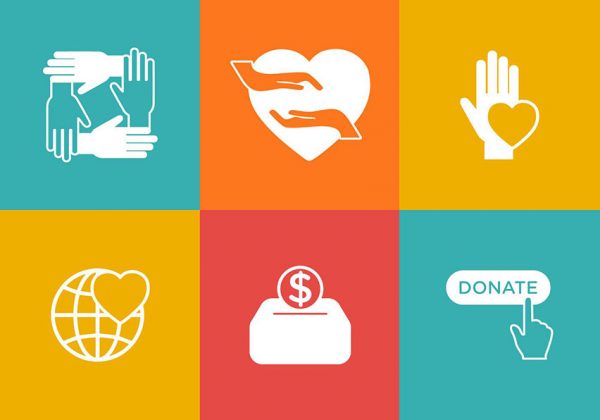 Make a Gift
Partners needs your help to launch and fund new ideas and programs!
29 September 2019

Dear Friend,

We wish you a Shanah tovah u'metukah, a sweet and happy New Year.

We are proud that we are a part of your Israel connection, and we have much to share with you this Rosh Hashanah, besides the recent Israeli election. Our ongoing educational programs – including monthly Conversations with Israel and Palestine; Kolot-Voices from Israel; our email alerts; our Israel Symposium; and our bi-monthly online magazine, Israel Horizons – are just some of the ways we bring you closer to those many Israelis working hard for a more progressive Israel.

We have been able to achieve this mainly because of supporters like you. Please make your tax-deductible gift today, which will enable us to expand these efforts to make an even greater impact.

We know you are gravely concerned by the direction Israel is heading in recent years. The Netanyahu government's growing catalog of regressive decisions have endangered the future of Israel as a democratic Jewish state. Many of us have felt frustrated and disheartened. The new election provides some rays of hope, though no fundamental changes are likely. While there will now be an extended period of coalition-bargaining, we hope that a somewhat better Israeli government will emerge from the process. Please look for our regular commentaries on Israeli politics.

In whatever climate, progressives like us must persist in advancing our liberal values and causes. It is essential that we stand together until we bring decisive and major change in Israel!

This Rosh Hashanah, we are happy to share three shining examples of hope and opportunity where Partners has been working and will continue in the coming year – KOLOT: Voices of Hope, the Progressive Israel Network (PIN), and the upcoming World Zionist Congress elections.
KOLOT: Voices of Hope
Launched in April 2019, the KOLOT program is broadening Partners' association with progressive Israeli and Palestinian groups and individuals who are working for fundamental change based on social justice, religious pluralism, democracy, and equality.
KOLOT has emerged as an important platform for progressives to highlight their work for Americans. Now, our supporters are familiar with and recognize the important work of our KOLOT partner organi­za­tions: (Combatants for Peace, Women Wage Peace, Other Voice, the Hagar Association, Breaking the Silence, Together Beyond Words) are pursuing in Israel, despite the current difficult environment.
This program is now entering its next stage that will showcase individual stories of ongoing collaborative work between Israelis and Palestinians, which are rarely covered by the mainstream media in the United States.
PIN – The Progressive Israel Network
Earlier this year, in order to provide a strong, unified progressive vision for U.S. progressives supporting Israel, Partners for Progressive Israel along with nine other organizations (New Israel Fund, T'ruah, J Street, Americans for Peace Now, Habonim Dror North America, Hashomir Hatza'ir, Reconstructing Judaism, Jewish Labor Committee, and Ameinu) established the Progressive Israel Network (PIN). This coalition is committed to pursuing our shared goals: democracy and equal rights, religious freedom and pluralism, and a two-state solution that would secure a peaceful future for Israel and an end to the 52-year-old occupation.
Within a short period, PIN has successfully coordinated several campaigns against the Netanyahu government's regressive decisions, including the pre-election annexation pledge, Israel's entry denial to Representatives Omar and Tlaib, and the Nation-State Law. The combined weight of the PIN organizations has attracted the attention of the mainstream media in both the U.S. and Israel. PIN offers a new opportunity to support the work of Israeli progressives as well as to urge the U.S. government towards policies that benefit both Israelis and Palestinian.
The Hatikva Slate
American Jewish progressives have often agonized how to directly impact what is happening in Israel. The upcoming World Zionist Congress elections offer an unparalleled once-in-five-year opportunity to do just that. The elections will take place from January 21 to March 11, 2020. We will provide registration and voting information throughout the coming months.
For the first time, the Hatikva slate, comprised of Partners for Progressive Israel, Ameinu, Habonim Dror, and Hashomer Hatza'ir, is being actively joined by a broad range Jewish organizations including many in the Progressive Israel Network. The New Israel Fund, J Street, T'ruah, Americans for Peace Now, the Jewish Labor Committee and others will add their voices to this major effort.
The results of these elections will drive the makeup of the World Zionist Congress, which largely determines the policy, budgeting, and practices of the World Zionist Organization, the Jewish Agency, and the Jewish National Fund. The number of votes Hatikva gets in the WZC elections determines the role progressives can play in its leadership for five crucial years and its policies affecting a whopping combined budget of over $770 million.
A vote for the Hatikvah slate is a vote for the progressive faction of the WZO. Please vote in WZC elections and make a direct difference in Israel.
We know how important defending Israel's democ­racy and protecting progressive values are to you. We are asking you to take a moment and make the best use of this opportunity by donating generously to support and expand our programs.
Please use the enclosed postage paid self-addressed envelope to send your tax deductible gift or make it online at www.progressiveisrael.org/support. We are truly grateful for your generosity, which will ensure progressive values and voices in Israel are heard loud and clear.
Sincerely,



 Paul Scham                               Karen Shapiro
President                                   Vice President